Meet the team
Our dedicated team will ensure you pass the test. Here is some more information about us as you begin your journey with us.
Dr. Zeeshan (Ceo/founder)
Dr. Hoodbhoy holds a Doctor of Medicine (MD) degree from Spartan School of Medicine and his ECFMG Certification. He changed his focus to natural health and wellness when his clientele of Celebrities and Athletes grew. Dr. Hoodbhoy fell in love with business, creative aspect of formulating, and treating people with natural remedies.
The creator of Hangover Solved™️ and a Celebrity Health and Wellness Consultant, Dr. Hoodbhoy has done Post-Doctoral certifications from Harvard School of Medicine and Stanford School of Medicine in various Health and Wellness areas.
Kara Cockrell
Kara was born and raised in Durham, North Carolina, and always had a passion to care for others and wanted to become a nurse, like her aunt. 

Kara graduated from Watts School of Nursing in Durham with a nursing diploma AND from University of Mount Olive with Associates of Science in 2012.

She failed the NCLEX exam (1st attempt) soon after graduation: was "75 and out" but not in the way you want it to go.

Over the next 8 years, she questioned what she was really meant to do and who she was meant to be…..she always came back to nursing but was so fearful of failing- not just the test, but herself and her family.

Kara started listening to the NHY podcasts, YouTube videos, and attended the free weekly zooms! She started to find hope again, but still needed more content.

She signed up for the 3 week course, stayed in touch with Dr. Zee, followed his method and study schedule the best she could!
"I have never had so much confidence and understanding of the nursing practice"

In May, she passed the NCLEX and wanted to become part of the team to help others who are in the same situation
Ayanna Greene (Director of Student Development)
Nurse Ayanna, former student, now is Director of Student Development.

Nurse Ayanna was one of NCLEX High Yield's first student's and has since helped many students pass with her positive mindset and encouragement.

A product of Dr. Zeeshan and NCLEX High Yield, Nurse Ayanna now teaches portions of the course, and is not only a Director but one of the top instructors.
Nurse Ayanna currently works in the Telemetry/MedSurg department of a hospital in Pennsylvania.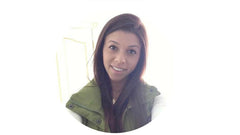 BRITTANY FRIEDMAN (Senior director of nursing education)
Brittany is a Registered Nurse with a Bachelor's degree from The College of Mount Saint Vincent. 

Brittany was enrolled in the 3 week course and in no time got to the other side. She has several family members in the healthcare profession. Since she was a little girl she would walk around in scrubs with her stethoscope listening to everyone's heart sounds (or trying to at least!). She always knew she wanted to do something that would make a difference in people's lives and as a nurse she could do just that.

One of the most fulfilling feelings is knowing that you have had a positive impact on someone's life. That is a privilege and a joy.She wants to help others who are trying to get to the other side. Through tons of helpful strategies and tactics we will get you there without a doubt!

Jocelyn Lopez
Jocelyn was born and raised in Miami, Florida.
She served 4 years in the Navy working as a Helicopter mechanic. In 2014, Joceyln obtained an Associates In Veterinary Science and worked In Emergency/ Critical care for 5 years. 

In 2021, Jocelyn graduated from Southeastern College- Miami Lakes Nursing Program, and graduated with the Academic of Excellence award. She also tutored her cohort in Dosage Calculations and in nursing courses/exams. 

Jocelyn passed the NCLEX-RN on her first attempt in 75 questions by enrolling in NHY's 3 week program. She is bilingual, speaking English and Spanish.
She is all about "No one left behind". Nurses stick together and push each other to the finish line. "I want to motivate students and help them build confidence in themselves. I can't wait to get my students to the other side. I'm ready and determined. I have learned how to turn my anxiety into confidence with the help of  NHY. I will be by your side cheering you on and building your weaknesses into strengths"
GISSELLE MEALIA
Gisselle was born and raised in New Jersey. She is bilingual in English and in Spanish. She graduated Kean University with a bachelor's in biology in 2014, and decided to go back to school in 2020. She is a recent graduate from Thomas Edison State University's Accelerated BSN Program. Gisselle repeat NCLEX test taker (passed on my 2nd attempt). She became a student of NCLEX High Yield right after her first attempt . 
Since she was young, she always knew the she wanted to work in the medical field. Gisselle first sought out pursuing a career in physical therapy but soon realized that she needed more. Even though physical therapy was enjoyable, it was not a good fit for her. Nursing was always her my mind. So, she decided that she did not want to waste anymore time and went back to school to get her nursing degree. She began her program at the beginning of the pandemic, and it was truly a crazy time, but she was able to successfully graduate with the support of her family. 
"I very family-oriented person so being part of an organization that feels like a big family is very important and that is what NHY feels like as a student. I received so much support from NHY that I want to pay it forward and help others make their dream become a reality." 
STEPHANIE VANCUREN
Nurse Stephanie always new her happiness came from helping others. While trying to pursue a PA degree, she came across NP requirements and knew nursing was the way to go. Her nursing journey began January of 2019 when she was accepted into the University of New Mexico, College of Nursing program, where she earned her Bachelor's of Science Degree in Nursing in May of 2021.
After graduating, Nurse Stephanie had life changing circumstances that prevented her from taking her NCLEX. She had a premature baby who was in the NICU for 26 days. After taking the baby home, and adjusting to having a newborn, she did not know where to begin when it came to studying for the NCLEX. One of her nursing school friends announced that she had just passed the NCLEX and Nurse Stephanie reached out to congratulate her; that's when her friend recommended NHY. 

Nurse Stephanie loved the free podcasts but felt she needed more; so, she decided to invest in herself and her future and enrolled in the 5 day course. After two months of studying Nurse Stephanie decided she was ready to tackle the exam. Thanks to NHY and the Method, Nurse Stephanie passed the NCLEX on her first attempt at the end of October and was welcomed on to the NHY team.
Nurse Stephanie is ready to help future nurses reach the finish line. Nurse Stephanie knows the impact hardship can have when one is studying to become a Registered Nurse, but Nurse Stephanie is here to show you that if she can do it,  so can you.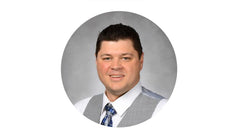 Justin YERT (Director of Military Student Nursing)
Justin was born and raised in Arvada, Colorado, and has always had a passion to help and teach others. After seeing nurses take care of his Daughter when she was only 2, he knew that nursing was the path he wanted to pursue. 
Justin joined the United States Navy in 2014 as a Hospital Corpsman with the intent to become a Nurse Corps Officer for the Navy. In 2018 he was accepted into his commissioning program and started his nursing school journey at Old Dominion University in Norfolk, VA, and earned his Bachelors in May of 2021. 
After failing the NCLEX (1st Attempt) he found NCLEX High Yield. He decided to put The Method and ASK GRAPH to the test and then decided to enroll in a 3-week course at the buzzer. After a month and a half he received his ATT and the Green Light from Dr. Zee. He felt so much confidence going into his 2nd attempt he message NHY the day before telling us to have his certificate ready to go. In August of 2021, he passed NCLEX and was welcomed on to the NHY team as our Director of Military Student Nursing. He now is embarking on his new life as a Naval Nurse Corps Officer and helping make futures nurses. 
Zina Ayoub
Nurse Zina was born and raised in Dearborn, Michigan. She found her passion for nursing growing up with a sick mom. From a young age she knew I wanted to be the nurse that makes a difference for both the patient and their family in a hospital setting. Nurse Zina graduated using an accelerated nursing program in a small college during the pandemic. During school she was introduced to mental health nursing which quickly became her passion.

She had her dream job and only had the NCLEX in her way. A friend referred Nurse Zina to NCLEX High Yield and "It was my time as a student of Dr. Zeeshan that not only molded me into the nurse I am today but made me want to be a part of the success of my peers! I loved working with the students in my cohort, from there I knew I wanted to be part of the team!"

Nurse Zina currently works full time as a mental health nurse and looks forward to working with students to help them pass their NCLEX.

"Being a product of NCLEX High Yield made every bit of difference in my success. It helped me work past my anxiety and get to the other side! I look forward to helping students get to the other side with the help of the NCLEX High Yield Family!"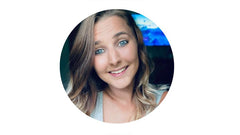 Gabriella Peters
Gabriella graduated from Russell Sage College in Troy NY with her BSN. 
She worked as an intern for NHY for 5 months 
After failing two times, she was determined to give it her all and passed with the third try with the help of Dr. Z and the rest of the team. Without ASK GRAPH and The Method, she wouldn't have been able to do it. They never gave up on her. 
While pursuing her degree, she worked as a aide on the OB/GYN floor where now she is a registered nurse 
Gabriella is determined to help her students in anyway that she can. She can't wait to be with them every step of the way while they achieve their goals